During National Volunteer Week, April 18-24, the work of volunteers across the country is recognized and celebrated. National Volunteer Week is about taking action and encouraging individuals to contribute to their communities' well-being, demonstrating that collaboration gives us the fortitude to make a significant and positive impact on the lives of others.
At Cowan Insurance Group, we're grateful to our incredible employees, who are committed to our corporate value of giving back to the communities where we work, live, and do business. Supported by The Cowan Foundation, our employees continually rise to the challenge and actively volunteer with charities and other organizations that matter most to them.
The Cowan Foundation would like to thank everyone who has helped change lives through their community involvement and those who continue their commitment year after year. Since 2003, The Cowan Foundation has been proud to recognize employees' volunteer efforts by providing over $615,500 in donations to employee-directed charities through our Community Volunteer Program (CVP). Every employee has the opportunity to direct a donation to the charity of their choice after completing a set number of volunteer hours within their community. To help our employees make a difference for the charities they care about during the pandemic, the Foundation lowered the required number of volunteer hours this past year.
Cowan employees are the difference
Our employees are passionate about giving back. Despite COVID-19 restrictions, many of our Cowan employees found creative ways to volunteer in their communities.
Learn more about the volunteer experiences our employees are having below. We hope their stories might inspire you to seek out volunteer opportunities where your contributions can make a difference in the lives of others too!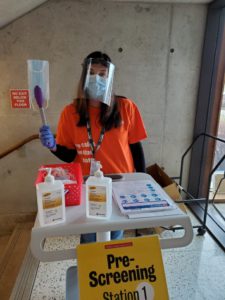 "I like to get involved with the community. When the call came out for volunteers to assist at one of the local community COVID-19 vaccine clinics, I quickly volunteered.
Assisting people as they navigate the first-ever mass vaccination has been extremely rewarding. People are anxious, excited, and often confused when they show up to get their vaccine. If we as volunteers can assist in any way, we know it makes a difference. Whether working with a senior with mobility issues, a person who has been isolated for the last year, or someone with underlying health issues, it feels good to support them by being friendly and concerned.
The logistics of moving hundreds of people a day while keeping them and us safe requires a team effort. The team at the University of Waterloo's Health Sciences Campus has done an incredible job of creating a process that moves people through safely, vaccinating as many people as we can so we can get past this pandemic."
— Lisa Wetzler, HR Business Partner, Cowan Insurance Group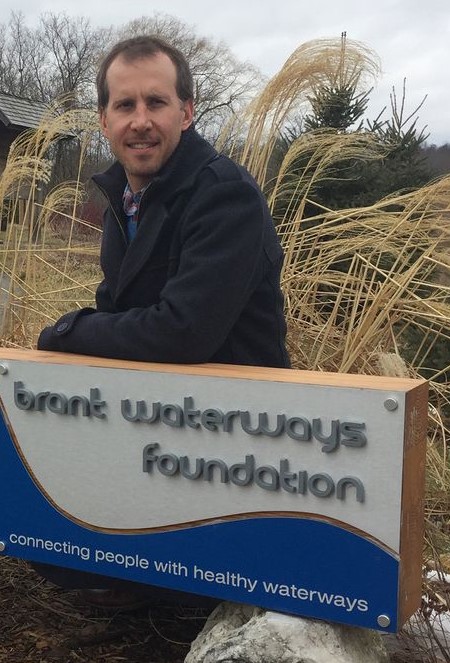 "Over the past 33 years, the
Brant Waterways Foundation
has supported outdoor recreation and conservation efforts in the Brantford – Brant community. My passion for active living led me to volunteer for the Brant Waterways Foundation, which has inspired me to help create a culture of outdoor recreation in my community.
For the past eight years, I've been involved with the organization in many capacities, including serving as President of the Board for two years and Race Director for the "Hike, Run, Ride" fundraising event. I am proud to direct the generous contributions of The Cowan Foundation Community Volunteer Program towards trail development projects funded through the Brant Waterways Foundation."
— Duncan Ross, Commercial Account Executive, Cowan Insurance Group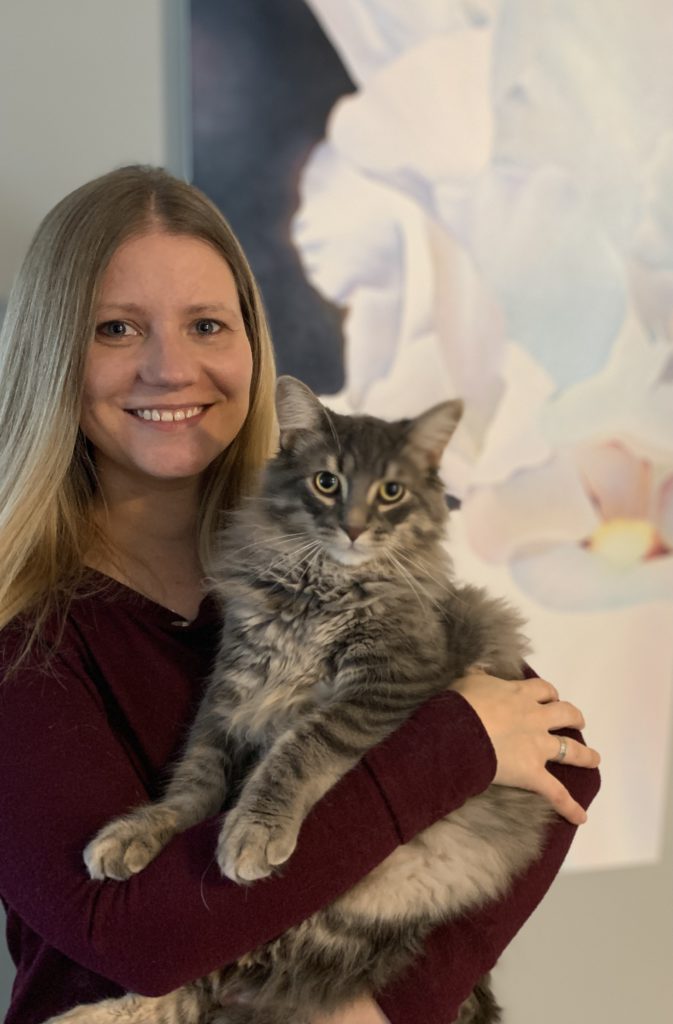 "I decided to volunteer at the
Oxford County Animal Rescue
to help an influx of vulnerable cats in my community by fostering kittens and giving them a safe and healthy home until they were adopted. The kittens have provided needed smiles and positive energy throughout the pandemic.
I feel very fortunate to work for a company that recognizes volunteer efforts and supports the charities that matter to their employees."
— Crystal Breedon, Benefits Specialist, Cowan Insurance Group
About The Cowan Foundation
The Cowan Foundation was started in 1995 in honour of Frank Cowan, our founder. The success of the Princeton Holdings group of companies, including Cowan Insurance Group and Fountain Street Finance, have enabled The Foundation to continue to make meaningful contributions to the well-being of our communities and the people who live there. Cowan Insurance Group have provided insurance and risk management solutions to clients since 1927.
For over 25 years, the goal of The Cowan Foundation is to make a positive difference in the lives of Canadians and the broader well-being of our communities. For more information, please visit www.cowanfoundation.ca.