While it can be alluring to want to be involved in the cultivation, processing and distribution of cannabis, running a business is no easy task. It is also a challenging industry to break into; there are many rules and regulations to adhere to, permits and licenses to acquire, not to mention high start-up costs.
However, the cannabis industry doesn't exist in a vacuum. Its rapid expansion has created space for many new companies to develop products, technologies, and services beyond just the cultivation and distribution of cannabis itself. These ancillary businesses that support these companies are integral to their success. But because they often operate in more of a 'behind the scenes' function, many people aren't aware of the opportunities available under the umbrella of the cannabis industry.
As the industry increases in value, cannabis companies will have more to spend on the services and products that support the growth, processing, and sale of cannabis products. While they are also subject to regulatory restrictions, they tend to avoid the more stringent rules.
Here are a few emerging areas where ancillary cannabis companies are making their mark on the industry.
Data analytics
In today's world, data is a core driver of customer insight. However, since cannabis was a black market business before legalization, there is not a lot of existing information out there for producers. Services providing solutions to fill this knowledge gap are in high demand.
Branding
In Canada, there are strict rules on packaging and branding for cannabis, and having a well thought out brand identity can be challenging. This regulated environment creates an opportunity for agencies with specialized expertise to help cannabis companies build brands and brand loyalty for their product offerings. Becoming adept at understanding how to create something identifiable and compelling while still adhering to these restrictions is a sought-after skill.
Agriculture Technology
At their core, Cannabis companies are agricultural businesses. They are continually looking to make the highest-quality product in the most cost-effective way. Agri-tech innovations in areas like air filtration, lighting systems, hydroponics, and climate control are as valuable to these operations as they are are to more traditional farms.
Consumer education
As legalization reduces the stigma of consuming cannabis, many adults who have previously never considered trying it are changing their minds. Whether they are using it for medical or recreational purposes, there is a lot of conflicting, and often incorrect, information available to them about the benefits and risks. Education is critical to addressing these misconceptions and misapprehensions. Many cannabis companies are looking for educators to partner with and help offer resources to potential customers.
The cannabis business is expansive and encompasses so much more than just selling and producing cannabis products. If you have any interest in being part of this emerging industry, ancillary businesses are a great avenue to consider.
At Cowan, we have a dedicated team of commercial insurance professionals that will work with you to understand the risks you face and create a solution that works for you. Our experts have experience in all types of industries and can get you the coverage you need to protect your business.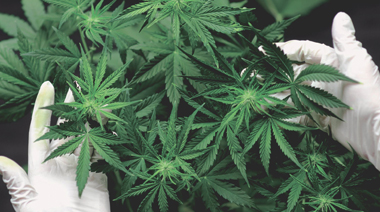 Cannabis Industry Programs
We understand the cannabis industry and can help with the complexity of operating in such a heavily regulated environment. We can provide you with cannabis insurance tailored to your unique needs, with the right mix of liability coverage and protection against property loss.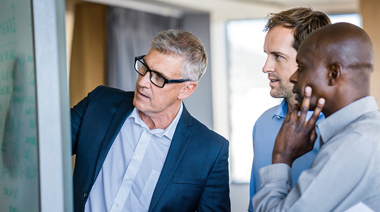 Commercial Services
With a variety of specific commercial services available, you can count on Cowan to help meet your specific business needs. Our trusted advisors can help you manage risks, allowing you the freedom and security to focus on your business.