Cowan Insurance Group is pleased to announce the release of our 2018 GUIDE TO CANADIAN BENEFITS LEGISLATION (Guide) and 2018 GUIDE SUPPLEMENT (Supplement). The Guide and Supplement are ideal resources for Canadian employers and Global organizations with a Canadian presence.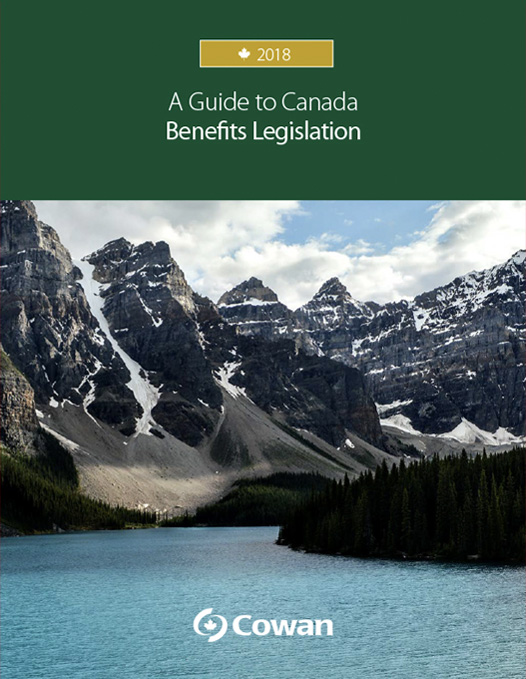 2018 GUIDE TO CANADIAN BENEFITS LEGISLATION
The Guide to Canadian Benefits Legislation is designed to offer a high level overview of some of the benefits currently available through various Canadian government programs and legislation. It is intended to give a general description of government programs and legislation, as well as who is eligible and how benefits are determined. Please note, while not referenced in the Supplement, all dates, charts, percentages, numbers—min/max, dollar amounts, or basic wording changes have been updated within the guide to reflect current (2018) data and information. These portions of the full Guide should be reviewed on an as needed basis to ensure you remain up-to-date. To increase ease of use and navigation the Guide and Supplement are extensively bookmarked.
Download the Cowan Insurance Group Legislative Guide (.pdf – English only)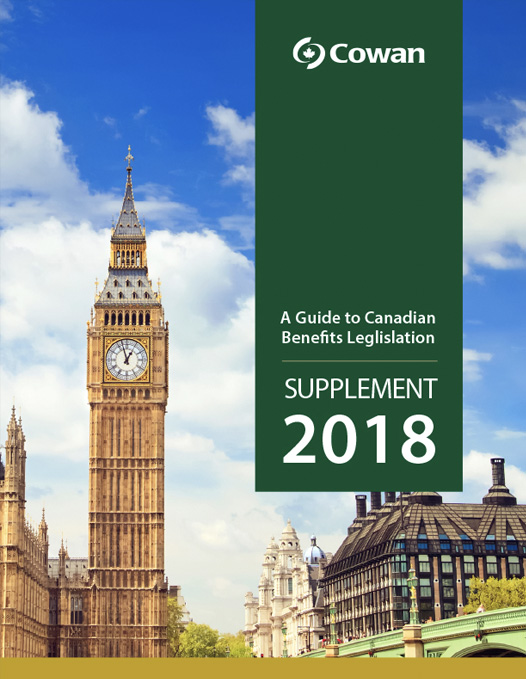 2018 GUIDE SUPPLEMENT
This Supplement is intended to provide readers with a quick summary of major legislative updates that occurred in 2017, or are expected to occur in 2018. The Supplement is not intended provide a detailed explanation of legislation governing programs or services. If expert advice is required, a Cowan Insurance Group consultant should be contacted for further discussion.
Download the Cowan Insurance Group Legislative Supplement (.pdf – English only)